Whether you want to commute to work, recreate in the great outdoors, or just get in shape, riding a bike offers a practical and enjoyable alternative to motorized travel. These pages are designed to help you explore bicycle riding in Arizona. Whatever your level of expertise or interest may be, you'll find information to help you get the most out of your riding experience. - Happy riding!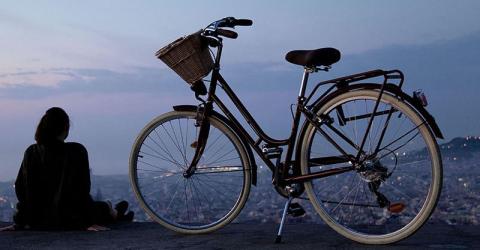 Benefits of riding a bicycle 
Non-polluting alternate mode of travel.
Receive quality of life benefits: Improve your health and the air quality.
Elevate your heart rate and get a cardiovascular workout.
Choose an environmentally friendly activity.
Enjoy a low-cost, practical way of getting around.
Avoid traffic jams and the routine of driving.
Slow down and observe your surroundings, the neighborhood, and beautiful open spaces.
Take in a panoramic view of the landscape.
Go places that are not accessible by car.
Gain a sense of freedom or feel the thrill of a challenging ride.