The Active Transportation Program provides information about walking and riding a bicycle in Arizona, including safety tips, laws and policies, maps and organizations.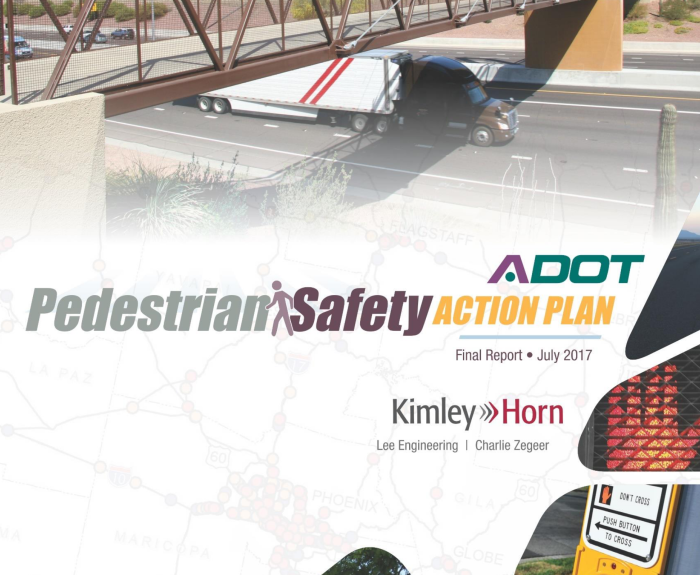 Pedestrian Safety Action Plan (2017 Update)
The 2017 Pedestrian Safety Action Plan provides a strategic action plan that effectively focuses resources to reduce the greatest number of severe injury and fatal pedestrian-motor vehicle crashes on the Arizona State Highway System.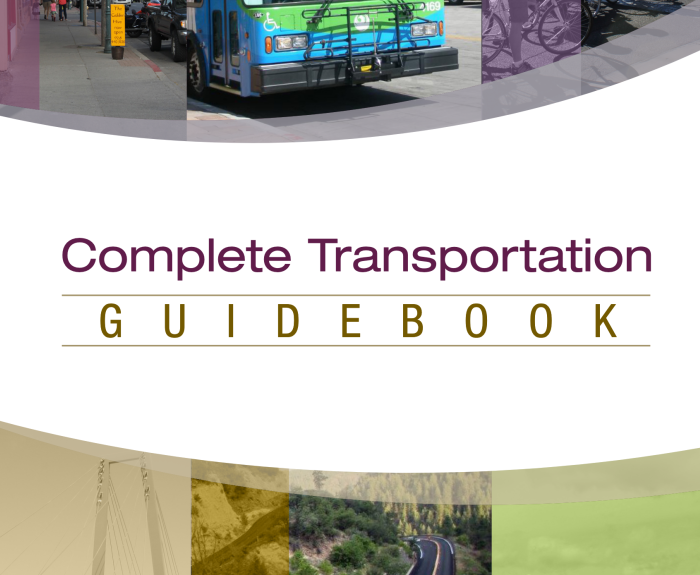 ADOT Complete Transportation Guidebook (2016)
The Complete Transportation Guidebook is a reference for integrating sustainable transportation practices into transportation planning, scoping, and design throughout ADOT's project development process.
Learn the Rules of the road
Whether you are a person walking, riding a bike or driving it's essential to know how to be safe.